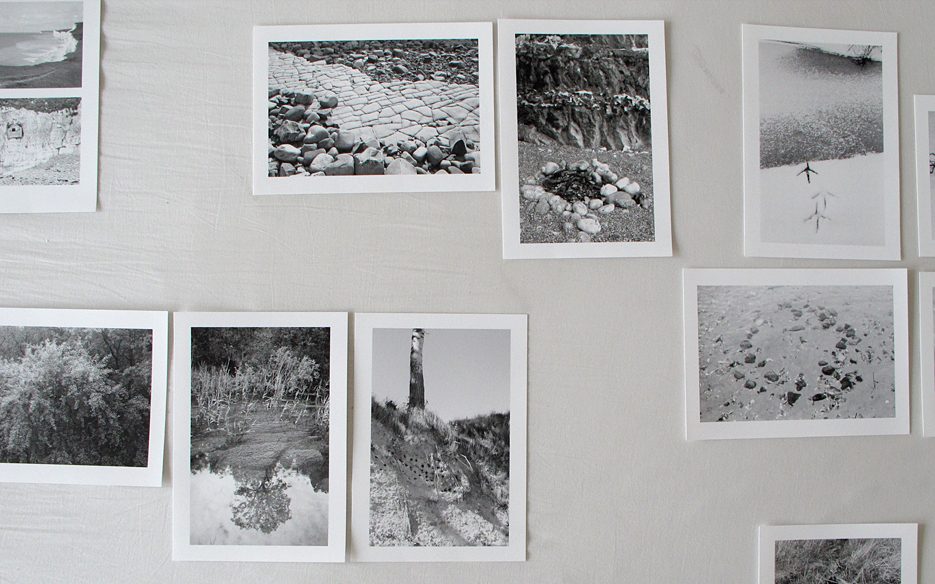 2018. The artist's studio: a cluster of works.
Facts
Title: Nature hidden in plain sight (Naturen som vi ser eller overser)
Art project status: work in progress
About the Art Project
The art project's title Nature hidden in plain sight is a shared title for a variety of works – triptychs, single images and clusters of images. The visual story of exhibition projects is about the harmony of Nature, the Chaos of the World and the artist's inner spiritual landscapes.
Birthe Havmøller works with nature's sculptural qualities in her classic B&W photography. This should be seen as a continuation of her personal work with integrating a mystic's field of consciousness and symbolism into her creative practice.
The artist has also worked with the beach as an intersection between sea and land, the subconscious vs. everyday awareness.
The artist sees the landscape as an extension of her body, a kind of external memory. Nature is a great magic mirror that reflects her inner landscapes. She works intuitively, searching for a spirituality that is closely related to nature.

2017. Printing error; rejected triptych prints from Nature hidden in plain sight.

A work in progress
February 2019. Only a handful of titles are set in stone. The artist reserves the right to change the titles of the works at her own sweet time. The place in which a photo was taken is listed in the title lists, as most Danish viewers will ask, Where is this?  when looking at a landscape photograph. However, the name of the location is of little or no importance to the visual narrative of the art project.
August 2020. The annual excursion: Ærø.
September 2020. The website was updated.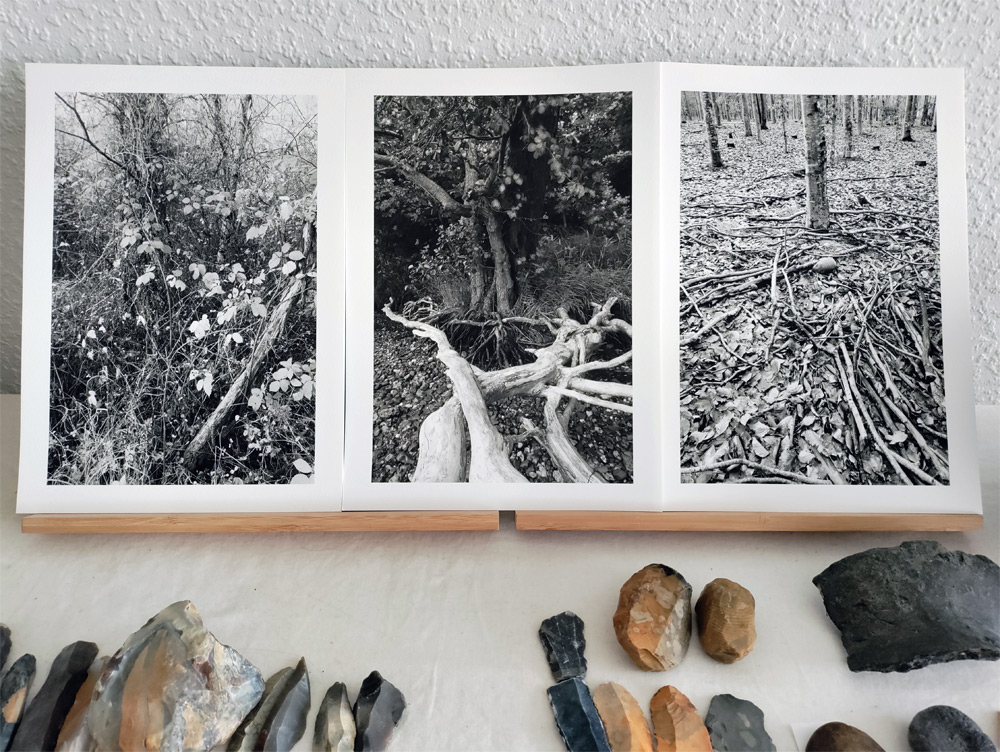 June 2021. The annual excursion: Vejlefjorden og Nordfyn.
August 2021. Excursion Hjarnø.
November 2021. Seven works from this series were exhibited in the artist's living room at the 18th anniversary of www.femininemoments.dk, the artist's queer feminist art blog.
December 2021. The website has been updated with a new minimalist format.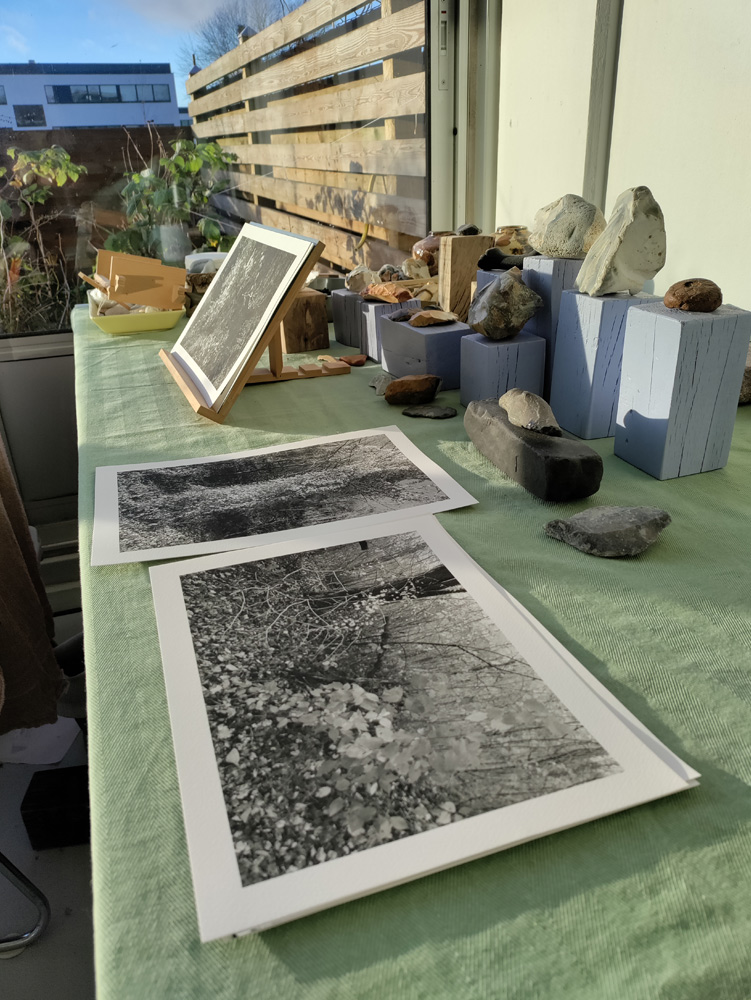 New prints drying in the conservatory, November 2021.